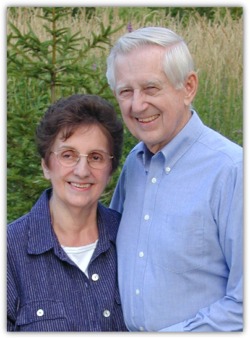 KAVON Remembers Frank & Lucille

The year 2006 was a sad year for all of us at KAVON International, Inc. In April of that year, we lost two of our most beloved employees, Frank and Lucille Novak. Frank and Lucille were both 77 and died a day apart. They had been married for 55 years.

Frank, as most of you know, was our President and founder. He served in the United States Army and was a graduate of John Carroll University.

After more than 36 years working in operations and quality assurance management positions with small and large firms that served aerospace, automotive, health care, and nuclear power industries, Frank decided to venture out on his own. He started Frank J. Novak & Associates in 1983, which later became KAVON International, Inc..

Over the years, Frank provided our clients with expansive knowledge of the ever changing of industry standards, from the days of "Just-in-Time" manufacturing in the 1980s, to the latest evolving standards of LEAN Six Sigma. He was a member of numerous organizations and served as Chairman of the Society of Manufacturing Engineers, Chapter 220.

Lucille had been our office manager. She was responsible for creating the smooth running organization KAVON has become today. She truly was Frank's "wingman", always making sure that everything was prepared in advance of his client visits. She was that friendly voice many of you heard every time you called KAVON. She was instrumental in the preparation and review of the documents you received as part of the client engagement.

While they will be greatly missed, we at KAVON International, Inc. are committed to continuing the legacy they left. It is our intent, as we go through 2006 and beyond, to continue providing our clients with the unparalleled service you have come to expect from us.
---