L
ast issue we looked at Lean performance metrics. As we continue to work our way down through the Lean tools, we will now examine the powerful contribution "Six Sigma" can make.
| | |
| --- | --- |
| Done | Value stream mapping |
| Done | 5S |
| Done | Visual factory |
| Done | Kaizen and Kaikaku |
| Done | Quick change over (SMED) |
| Done | Monuments & remedies |
| Done | Lean performance measurements |
| Current | Six Sigma |
We finally made it through the eight sections dealing with the creation of a Lean production system in the IAA. The final piece will make the "connect" with Six Sigma.
As the implementation team prosecutes the activities in the IAA, one obstacle after another will be encountered. Some of these impediments to Lean will best be remedied using Six Sigma Methods. The tool kit used in Six Sigma: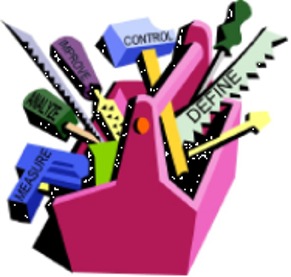 Define


Measure


Analyze


Improve


Control


This is arguably the most powerful problem solving kit ever assembled. Originally organized at Motorola to affect Six Sigma levels of quality, it is now widely used for many diverse projects.